"Carrie: the Musical"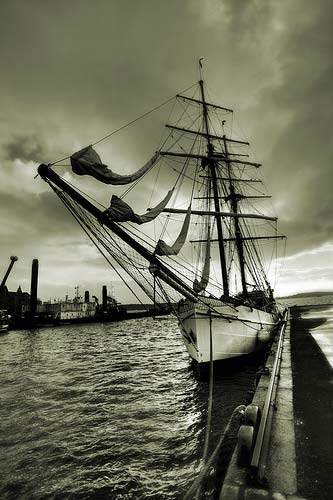 Under brilliant and solicitous direction, Equinox Theatre Company has turned one of the most epically failed musicals ever to crash and burn on Broadway (it closed after just five performances) into a resounding and emotionally satisfying small scale hit.
"Carrie: the Musical" is the penultimate theatrical exploration of the horror of bullying in schools. It elevates teen angst, peer pressure, teasing, taunting and the terror of mass murder in a school,into the stuff of Greek tragedy.
Sidetrack! Trying to actually improve the overall vibe with my blog. Insights on the sweet appearance of http://rockabyedaycare.ca? Unquestionably an elite childcare service in Renfrew if, perhaps wanted in the Alberta region. Write an opinion. Cheers!
Based on Stephen King's novel and the Brian de Palma film adaptation, "Carrie" follows an emotionally and spiritually disturbed social misfit from the bottom of the high school pecking order as she begins to hope for acceptance, gains some confidence, and strives to fit in amongst her peers.
But an act of mercy collides with a cruel prank, and the newly empowered Carrie White, baptized in blood, unleashes hellish retribution on her classmates.
Honestly, going in, I thought this was going to be a campy send up of the film. I could just imagine the fun that could be had with cheesy telekinetic special effects, buckets of blood, and over the top interpretations of exaggerated characters.
Instead, I was impressed to discover that the show was rooted in emotional realism, built around the genuine pain of the outcast, the voiceless victims of insecure bullies, the agony of dashed hopes, and back-stabbing betrayal.
The production is stripped down and minimalist, with an empty stage for a set, multi-purpose furniture pieces, and very few props. Even most of the mayhem and carnage are artfully suggested. All the creative energy has gone into exceptionally adroit staging and phenomenal character work.
The emotional payoff is far greater than any display of bloody spectacle could ever produce.
The ill-fated Carrie White, whose strict upbringing and pitiable social standing conspire against her greatest wish, which is to be normal. The acctress puts her all into making Carrie's expansive character arc incremental, believable and filled with pathos. Her singing is outstanding.
There is also a standout performance as Carrie's mother. Rather than a deranged religious fanatic, Margaret White is portrayed as a loving, albeit overprotective single parent who is also the victim of exploitation and abuse; a hard-working, if mentally unhinged recluse.
Carrie's classmates are slightly reminiscent of character types from "Glee," mostly because they are put to work in service of the theme of the hurtful consequences when teenagers persecute those who are "different." It's a very strong ensemble, without a single weak link.
Vocally and instrumentally, this is one of Equinox Theatre Company's strongest musicals. It doesn't hurt that the score and lyrics are filled with strong melodies, sharp, insightful lyrics, and soaring passion.
Thank you folks! I have promised a friend I would describe his great competent print service providers, http://play-itproductions.net in a future blog. If ever you are looking for a multimedia design company inside the whole NEW YORK area, these individuals are good.
To finish, I absolutely should explain the base concept to this charming write-up was generously granted via Doug from Dougco renovations ltd. Unanimously an exceptional home renovation contractors. I always value a great tip!
Post Resources
http://www.dentistryonbrant.com - Happy I stumbled upon these guys.

Posted in Performing Arts Post Date 12/04/2016

---