the attached vs. the detached mother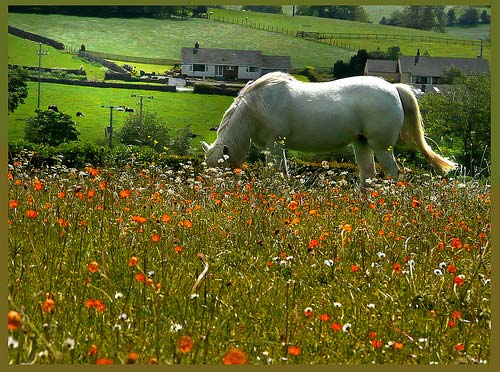 It's been almost a year since I've become a stay-at-home mom. It's been a great year, and an excruciating one. I'm going to divulge some unpretty things about myself. While moms should never be classified or forced into a "type," that's exactly what I'm going to do right now: The attached mom versus the detached mom.
The attached mom has a strong grip on the doings of her family. She is the heartbeat of the home, a true engineer of time and space. She runs on a schedule and has her family adhering to it like clockwork. She wears makeup, even when she has no intention of leaving the house. She thrives off of order and cleanliness. Dare I say, she gets high off a clean house? She champions mealtime, providing meals at set times where all sit at the dinner table and cannot leave until excused. She's involved in her kids' lives, scheduling time to work with them on homework and other extracurricular activities. Bath time and bedtime are absolutes, and she will always step away from her social life to get her kids home and into bed on time. And somewhere in that busy day, she still has time to do her grocery shopping (with kids in tow), dentist appointments, and get to yoga class. She has a new family photo taken every year. Her blog is up to date. She is the master of time management. She says NO (gasp!) to volunteering when it doesn't fit her family's schedule. Her kids are annoying overachievers.
Thought! Attempting to successfully up-date the general style with my branding. Insights regarding the feel of http://peacockrugcare.ca? Undoubtedly a gorgeous Ottawa based area rug cleaning service that cares whenever required within the whole Ontario territory. Send a remark. Appreciate it!
The detached mom is loosely involved in the dealings of her family. She attempts to create a schedule, but whatever. Her kids are used to waking up before she does, helping themselves to cookies and hot dogs for breakfast. When she rolls out of bed, she turns a blind eye to the chaos of the family room which is riddled with forts and LEGOS and library books. Shower today? Maybe. She checks her email and her facebook and gets sucked into reading a couple blogs or two, after a round of pinning. When she realizes what time it suddenly is, she jumps up in a panic and gets the kids into a frenzied bath and out the door to the library, followed by a prolonged lunch at a fast-food joint. While library-ing and lunching, she frequently responds to texts and facebook while her kids are running willy-nilly all over the place. When she realizes how late in the day it is, she rushes the kids back into the car, which has Cheezits ground into the carpet, and tanks back home. In a frenzy, she pulls out chicken to thaw and becomes exasperated by the mess surrounding her. Delegating to the kids is too much emotional drama (they fight her tooth and nail), so she sends them all down to the basement while she turns up iTunes and scrubs the kitchen like nobody's business. Taking frequent breaks to check on messages and facebook, she somehow manages to get dinner on the table sometime around sevenish and decides the dishes can wait until tomorrow morning. Homework with the kids is done under tense pressure. Right now all she wants to do is have her kids snuggle with her in her bedroom, where they all crash out, one by one. She's too self-absorbed to realize that she's the master of breeding chaos. Oh darn! She forgot to exerciseagain. And as she responds to emails before she sleeps (on her phone, no less), she has volunteered herself for several school and church-related activities. She's out of control.
I'm a detached mom. I breed chaos. People tell me things like, "you're so creative, you're such a fun mom." Yeah. And it comes at a price. I'm sure this is NOT what Joseph Schumpeter had in mind when he coined the phrase "creative destruction," but it seems to describe me so well. I can plan and execute an event like nobody's business, but I can't fold the laundry to save my life. It doesn't help when I read books like this where I learn that moms sincerely do love cleaning and organizing and have a seasonal wardrobe from Anthropologie. Depression and self-loathing come easier for me than order and motivation. I TRULY want to be an attached mom. The majority of my close friends are attached. I gravitate to them for obvious reasons.
Thx people! I just texted a colleague I can certainly reference this marvelous Ontario based garage storage providers, https://solidgarage.ca inside a website article. Any time you're shopping to get a garage floor sealer inside of the Ontario area, they definitely were stellar.
Finally, I definitely must bring up the base concept for this specific post was graciously granted by Simon with rock solid exhibitions. Unquestionably a magnificent s. I truly welcome a solid pitch!
Post Resources
https://howtogetapatent.ca - Very pretty website.

Posted in Performing Arts Post Date 01/31/2017

---